$49 for 3-7 Night Carnival, Norwegian, or Royal Caribbean Cruise for 2 + $500 Wholesalebooker.com Credit
Value

$1170
Discount

96%
You Save

$1121
The deal ended at:
12:00AM
01/07/19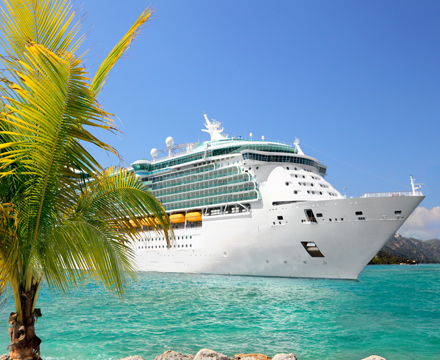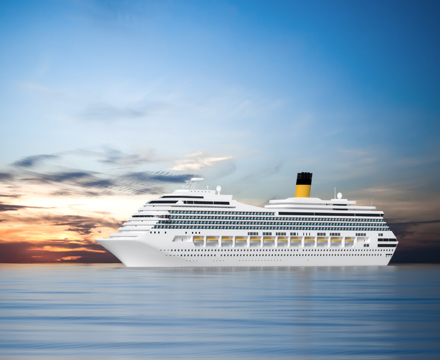 Fine print
3-7 Night Cruise:
$99 deposit (refundable-cash back)
Also a $98 deposit (this one is refundable only for a $100 restaurant gift certificate)
$99 per person one-time non-refundable fee.
Port Fees avg $89-$225 per person at booking time. Subject to lower or higher fees based on length of cruise & ship type & itinerary. In most but not all cases this offer saves hundreds off the total cost of booking elsewhere
Valid for 2 adults 21+. Add additional guests for extra costs.
May combine with airfare only certificate through us
Choose a 3, 5, or 7 night cruise.
After redemption is completed, provide 60 days notice at booking time.
This voucher is meant for September to December cruises. Other months are fine, but considered peak and have a surcharge of approx $50-$150 per person.
Cruises/dates/locations based on promotional availability. Additional availability may be available for adherence to additional terms.
change to You may request upgrades at booking time for a fee.
Expires in 12 months from purchase date.
Only 1 per household per year. Multiple may be given as gifts.
For All Ports, Destinations, Terms & Redemption visit http://halfofftoday.com/articles/cruise & Use E-mail: Halfofftoday8@halfofftoday.com
-This great bonus comes with your $500 Wholesalebooker.com Credit
$500 Wholesalebooker.com Credit:
Your $500 Wholesalebooker.com Credit covers the $500 Lifetime Membership fee for unlimited access to Wholesalebooker.com
The lowest price may not always be available for every single option, however most hotels and other travel options provide a great savings over rates you can find elsewhere, especially hotels
Unlike most all travel search engines, we do not mark up the prices from suppliers— we forgo that profit and pass on a the savings to you! You are therefore receiving a lifetime of wholesale travel to be accessed online at anytime.
There is a $12 annual maintenance fee starting year 2 if you wish to continue each year.
Visit http://Wholesalebooker.com/faq/ for more details.
For Terms & Redemption visit http://halfofftoday.com/articles/cruise & Use E-mail: Halfofftoday8@halfofftoday.com
Highlights
About Your 3-7 Night Cruise
Enjoy a 3, 4, 5, or 7 night cruise on a Carnival, Norwegian or Royal Caribbean ship
Destinations Include: Bahamas, Bermuda, Eastern & Western Caribbean, Mexican Riviera
Ports include: Florida: Port Canaveral, Jacksonville, Fort Lauderdale, Tampa, Miami. Also: Galveston, New Orleans, & Los Angelos.
Additional ports may be available for a surcharge based on availability including: Seattle, New York, Boston, Cape Liberty, Charleston (you may request more options at booking time only)
This comes with your Wholesalebooker.com credit…
About Your $500 Wholesalebooker.com Credit…
Receive lifetime access to our wholesale booking search engine
Receive great discounts on hotels, cruises, airfare, car rentals, attractions, and vacation homes across the US and worldwide. The greatest savings is on hotels.
Search tens of thousands of options and save thousands over your lifetime!
No need to search online anywhere else for travel bookings again! Your lifetime access is a $500 value and covered by this deal!
Visit us at www.Wholesalebooker.com/faq
Support E-mail: Halfofftoday8@halfofftoday.com
To embed this deal, copy the code below and paste it into your website: